Olkaa ylpeitä, toinen postaus heti perään ja tällä kertaa selostan jotain hienoa viime viikonlopun Helsingin-reissusta yo.

Be proud, another post right away and this time I'll tell something about my last weekend's Helsinki visit yo.

Eli siis lyhyesti ja ytimekkäästi, näin ihmisiä, jaksoin laittaa tukkaa ja meikkiä ees pari kertaa viikossa, tutustuin uusiin ihmisiin, seikkailin Kampissa, en ostanut mitään, muttei shoppailu edes kiinnostanutkaan. Yövyin sukulaisten luona, mut lähinnä vaan kävin siellä nukkumassa ja muuten luuhasin keskustassa.
Perjantaina näin Auraa ja Helenaa, käytiin syömässä sushia (joka muuten oli aivan mielettömän hyvää), juteltiin paljon ja otettiin yks hieno blurri kuvakin ulkona katulamppujen loistavassa valaistuksessa (huomatkaa sarkasmi). Ei mut kivaa oli! Pitää käydä useammin Helsingissä ;A;

So simply and shortly, I saw people, managed to do my hair&make up even twice in week, met new
On Friday I met with Aura and Helena and we went to eat sushi (that was veeery tasty), talked a lot and took one great blur picture outside with awesome streetlights (note: sarcasm). But had fun! Need to visit more often in Helsinki ;A;
people and hung out in Kamppi, didn't buy anything, but weren't interested in shopping anyway. I stayed at my relatives, but mainly only slept there and otherwise fooled around in centre.


I love you girls ♥
Lauantaina näin ensiksi Emmaa ja kävin ensimmäistä kertaa Manga Cafessa. Herranjestas mikä meteli... Mut kahvi oli ihan jees.
On Saturday I first met with Emma and went to Manga Cafe for first time. Jesus christ that noise... But coffee was kinda good.
Seuraavaksi jäin sitten odottelemaan Tomia aka Enniä ja odottamatta miittasinkin myös Keitsua ja tutustuin moniin uusiin tyyppeihin mm. Elinaan, Daikiin ja Myrkkyyn. Kävin myös muiden mukana Tomin luona ja jees mahtavaa oli, pitää tosiaan käydä useammin, kiitos kaikki ♥
Next I waited for Tom aka Enni and surprisingly met Keitsu too and also met many new persons e.g Elina, Daiki and Myrkky. Also went to Tom's place with others and yeah, it was great, I really need to visit there more often, thank you all ♥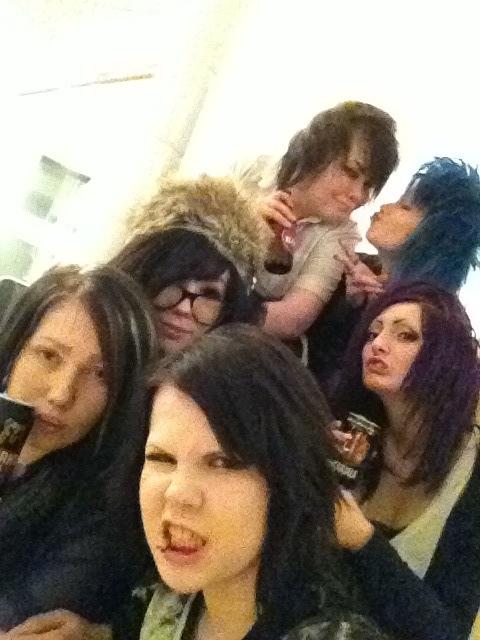 Let's love quality and ignore me lol.
Sunnuntaina vietin sitten aikaa taas Helenan ja Auran kanssa + Myrkyn, joka ystävällisesti tuli mua myös vastaan bussipysäkille. Vielä loppuun pari asu/pärstäkuvaa ja viime maanantain maskeerausjuttuja.
On Sunday I were with Helena and Aura again + with Myrkky, who friendly met me at bus stop. For the end couple of outfit/facepics and last Monday's make up-stuff.
Saturday/Sunday
Friday with Ninni ♥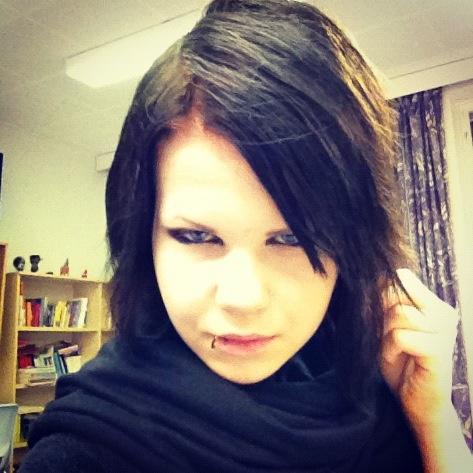 Ignore my hair lol. Weather was horrible on Friday TuT
Not going to fix typos, I'm gonna play LOTRO now, see ya!