Lumista lauantai-iltapäivää kaikille! Ninni sai mut tossa tunti sitten viimein ylös ja lähti parikymmentä minuuttia sitten. Itse päätin palata virtuaalimaailmaan ja ilahduttaa ihmisiä blogipostauksella ahhaha.

Snowy Saturday afternoon to everybody! Ninni got me awake at last one hour ago and then left around twenty minutes ago. I decided to return back to virtual world and cheer people with blogpost ahhaha.

Joo siis ihana Ninniseni oli meillä yötä ja pidettiin kahdeksan tunnin lanit tässä LOTRO:n merkeissä (ladatkaa, pelatkaa ja etsikää Rivendellin Mirimiel aka mun metsästäjähaltijani.) Aloitettiin ihan alusta ja päästiin molemmat tasolle 12 siinä kahdeksassa tunnissa. Otettiin hienoja kuvia, pelattiin hc-moodilla, syötiin hyvin ja derpattiin aina välissä Ninnin gifyossa.

Yeah so my lovely Ninni came here for sleepover and we played LOTRO all night long (download, play and search for Mirimiel of Rivendell aka my hunter elf.) Started the game from the beginning and both reached level 12 in eight hours. Took awesome pics, played on hc-mood, ate well and derped with Ninni's gifyo.


We are fabulous.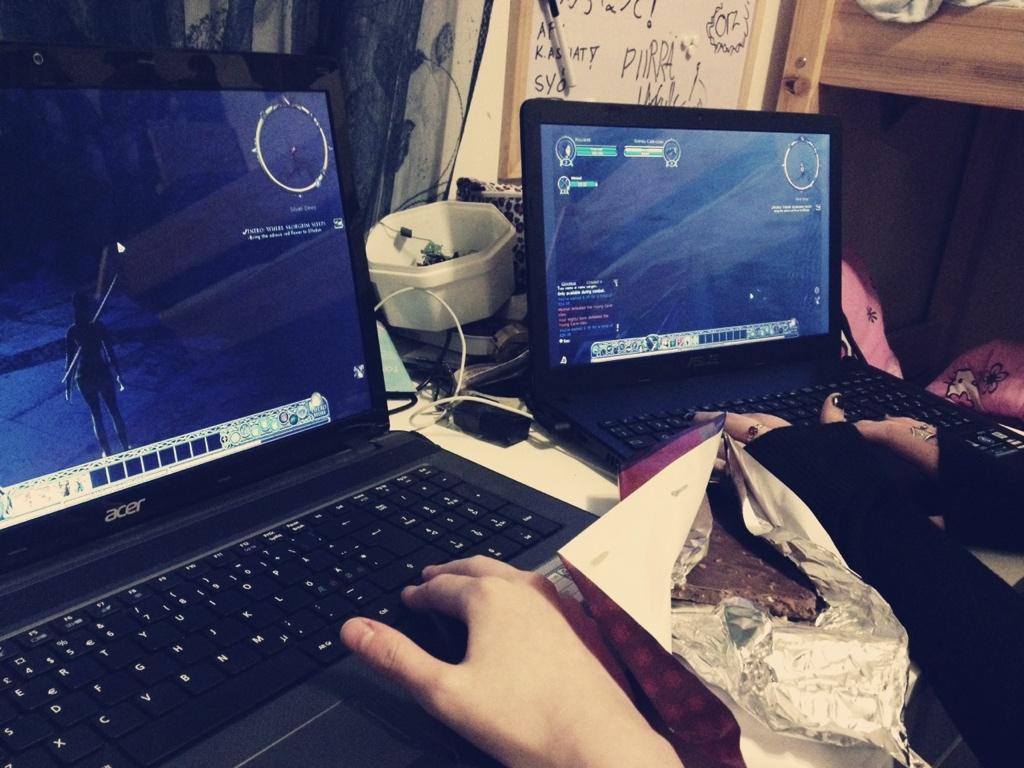 Lisäksi Ninni onnistui koukuttamaan mut puhelinpeliin nimeltä Inotia 4 Assasins of Berkel ja sitä oonkin sitten kaikki vapaa-ajat pelannut itsekseni puolessatoista viikossa tasolle 41 woohoo.
Also Ninni got me hooked to phonegame called Inotia 4 Assasins of Berkel and now I've been playing it on all my freetimes to level 41 in week and half woohoo.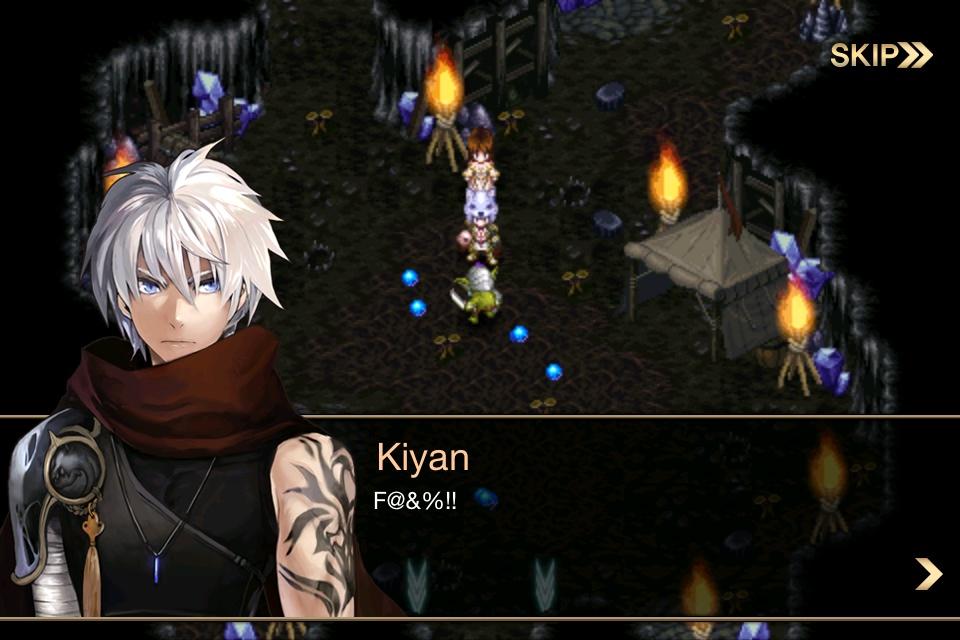 Lol I love you Kiyan.
Ootan muuten Hobittia tosi innoissani ja meen katsomaan heti kun tulee elokuviin! Oon ollut Tolkien nörtti 6/8-vuotiaasta ja LOTR on iso osa elämää, jotenkin en vaan näytä sitä.
Btw, I'm really excited of Hobbit and gonna go watch it as soon as it comes to movies! I've been Tolkien nerd since I was 6 or eight so yeah LOTR is big part of my life though I don't really show it.
There might be typos this time, but I don't really have energy to fix my typos now haha, sorry.